About
About Frank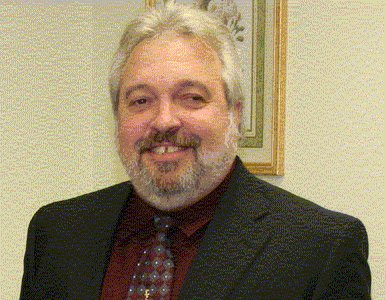 For many years, Frank Liuzzi, has been providing high quality and personalized financial guidance to local individuals and businesses as a practicing CPA. Frank's expertise ranges from basic tax management to advanced business and tax consulting as well as accounting services. In addition, Frank's expertise includes providing more in-depth services to his individual clients including financial and retirement planning as well as part time CFO services and coaching to local businesses.

Frank always strives to maintain long standing relationships with his clients. His belief is rooted in strong and ongoing relationships with his clientele. Frank has been practicing for over 40 years and has developed a strong background in tax, financial and business consulting which he believes is valued by his clients. Frank believes that "My approach is directly rooted in developing relationships with clients in order to help them achieve their goals and objectives which not only includes income but quality of life as well."

Frank takes pride in the fact that he has numerous clients he has assisted with tax and financial issues for many years. He is dedicated to high standards and hard work ethic which is the reason why he retains long term relationships with his clients. By combining his expertise, experience, relationship building and coaching, he assures that every client receives the close analysis and attention they deserve regardless of their size, their structure or the complexity of their issues.

Frank is a 1976 graduate of Drexel University. During his college years, he interned with the Insurance Company of North America as an internal auditor and was fortunate to be able to travel countrywide performing audits. Through this internship, Frank accumulated 21 months of audit experience by his college graduation. After graduation, he worked briefly with Atlantic Richfield Company but shortly thereafter he realized that working for a large fortune 500 company was not his passion. Frank felt his real passion was to help small companies and individuals and he associated with Jos. L. Maccarone & Co, Inc, (the Maccarone Group), a three man CPA firm in 1978. He became certified in 1980 and became a partner in the late 80's. Frank became Managing Partner of the firm in 2002 and watched it grow to five partners and 10 employees.

Philosophical differences amongst the partners resulted in the dissolution of the firm in 2005. However, Frank always believed in being proactive with his clients, rather than being bogged down in compliance work and decided that his non-traditional approach would be beneficial to small companies seeking ongoing advice concerning issues far and beyond financial issues. As a result, Frank decided to start his own firm with one of the partners in 2005. Subsequently, in 2013, Frank decided to start his own practice.
Frank is an accomplished musician playing numerous instruments, however, he enjoys playing piano most in his spare time. He also played professionally for 30 years with the same ensemble as a drummer. Frank also coached baseball and softball for 13 years. He retains his love of baseball and was a member of the Gloucester County Umpires Association umpiring baseball in his spare time. Frank was named by Philadelphia magazine as a Five Star Wealth Manager.since 2011 and has again been recognized.
FRANK'S FAMILY
Frank is married to his wife of 42 years, Maryann. Maryann works for a large food service company in the controller's office at Rowan University. They have three children and reside in Washington Township, New Jersey. Frank and Maryann are extremely proud of their three children.

Their oldest, Dan, attended Ringling School of Art and Design, in Sarasota Florida, and is presently employed by American Greetings in Cleveland Ohio. He illustrates greeting cards which can be found in all local stores.

Their middle son, Mike, graduated from Rowan University in 2007 with a Major in Management and Entrepreneurship and has a keen sense for business from a management perspective. After graduation, he joined the previous firm in 2005 and remained with the firm until 2018. He is currently a controller with a local supermarket chain. Mike is married to his wife Lauren and had the first child (Vinny) in 2014 and their second (Antonia) in 2016.

Christina, attended Misercordia University and was enrolled in a Five Year Master's Degree Program in Occupational Therapy. She was president of MSOTA (Misericordia Student Occupational Therapy Association), was an ambassador for the school and also was a teacher's assistant. Her real passion is music and Christina is also an accomplished violinist and harpist. Christina graduated in 2015, and passed her boards in June, 2015. She currently is working as a licensed registered occupational therapist at the University of Washington Hospital in Seattle, WA. Her dream was always to move to the Northwest and she has followed her dream.
My Mission
My mission is to help and educate clients to maintain financial viability in the present while taking a proactive approach to achieve future goals. This requires open communication to reach an understanding of my clients' needs through research and sound analysis. I am dedicated to meeting these goals with high standards of excellence and professionalism. I have been a staple of the area's business community for years, and pride myself on the level of esteem I have earned within the community.

My dedication to hard work has earned the respect of the business and financial community in and around the area. I believe this to be a direct derivative of my talent and responsiveness to my client base. Whether you are a current or prospective client, rest assured that individuals and businesses who choose me to represent them will receive competent and timely advice. I promote a team building experience with my client as well as associates that I work with.

Since I believe in working with clients on a proactive basis, I do promote the use of independent compliance services which are a commodity in today's environment. This in turn results in creating and having more quality time working with businesses on a one-on-one basis. You will notice that my services will not include those commodities such as payroll, bookkeeping, etc.
I do pride myself in serving my clients regardless of their size. No client is too small or too large to work with. My individual Tax practice is very diverse and my services range from very simple returns to extremely complex returns. I have had clients over 30 years and continue to serve them which exemplifies my loyalty to each one.
Frank Liuzzi, CPA

215 Fries Mill Road, Suite 100

Turnersville

,

NJ

08012

Telephone: (856) 872-3500

Fax: (609) 454-8592

Email: fliuzzi@fmlcpa.net